Binding Wheat, 2009
Wednesday, June24, 2009
After three postponements due to wet weather, the ground was finally dry enough and today was the day to get wheat in for this year's demonstrations. Two wagonloads will be used for threshing demonstrations at the antique farm equipment show in August, and another will be saved for Kids' Day in October, when the club puts on old time farming demonstrations for elementary students.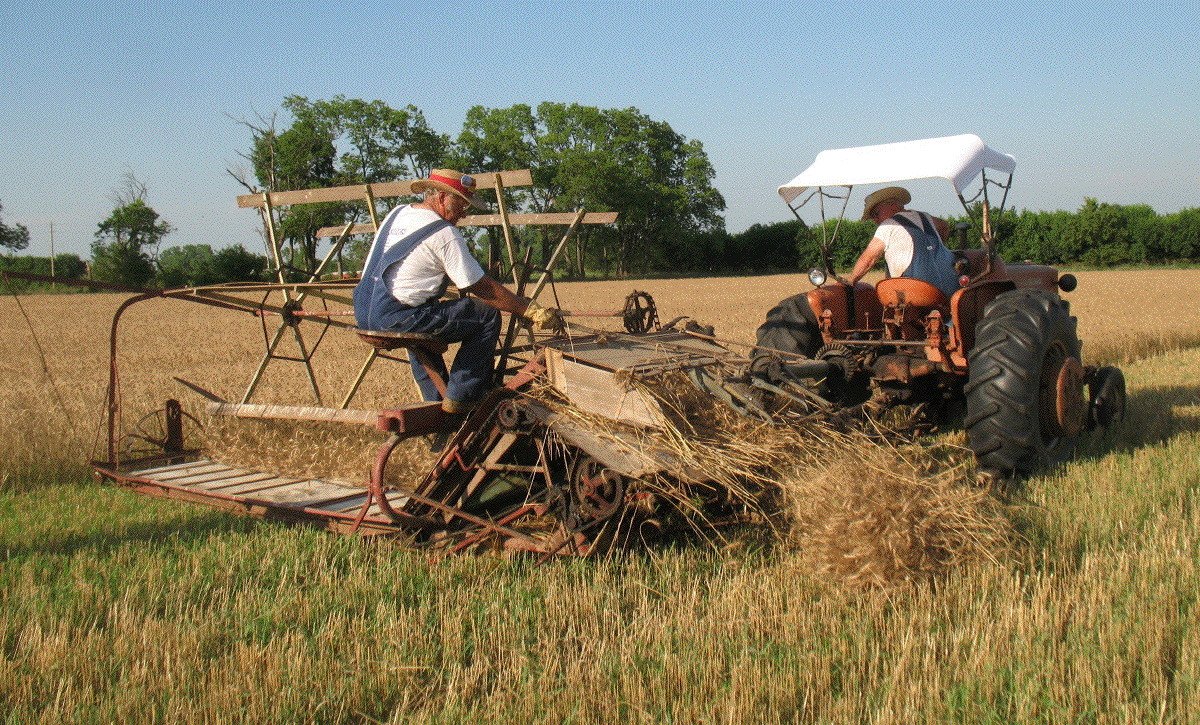 The binder cuts the wheat and ties it in bundles.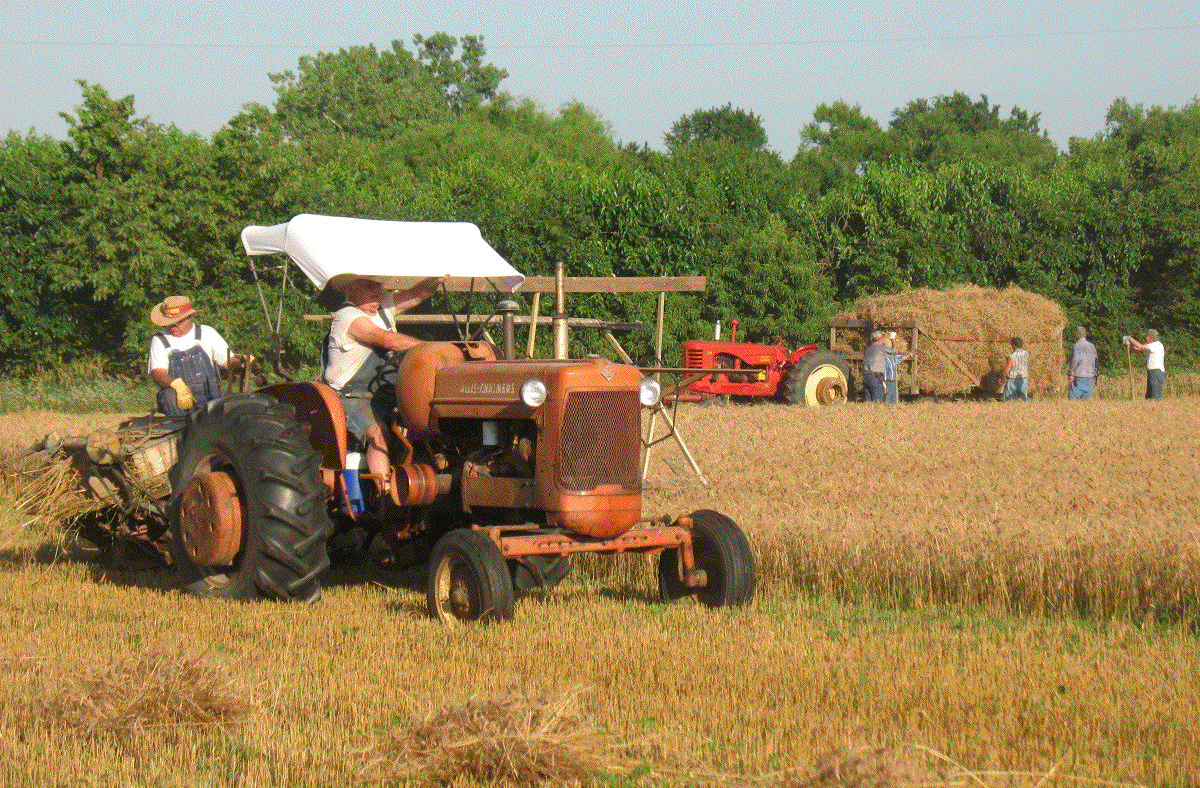 A crew follows behind and loads the bundles on a wagon.