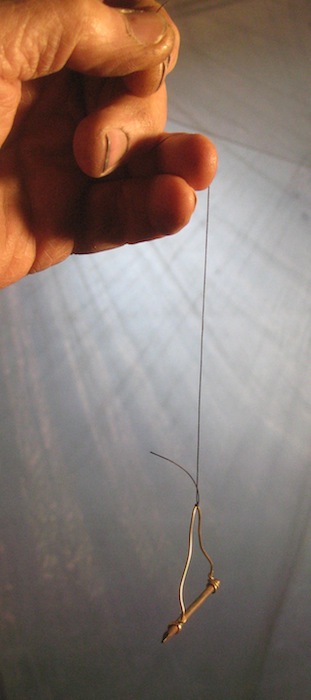 The additional tools are a test weight (I didn't have a fish scale) and a compass. The traditional recommended weight is an iron piston, said to weigh two pounds, but I didn't have a loose one. So I took a perch with nut and a spindle to the post office and had them weighed. The perch was a little over a pound, but the spindle was 2 pounds 2.1 ounces. That would do. For a compass I just zapped a nail with the charger a few times and hung it with a bit of brass wire and a thread.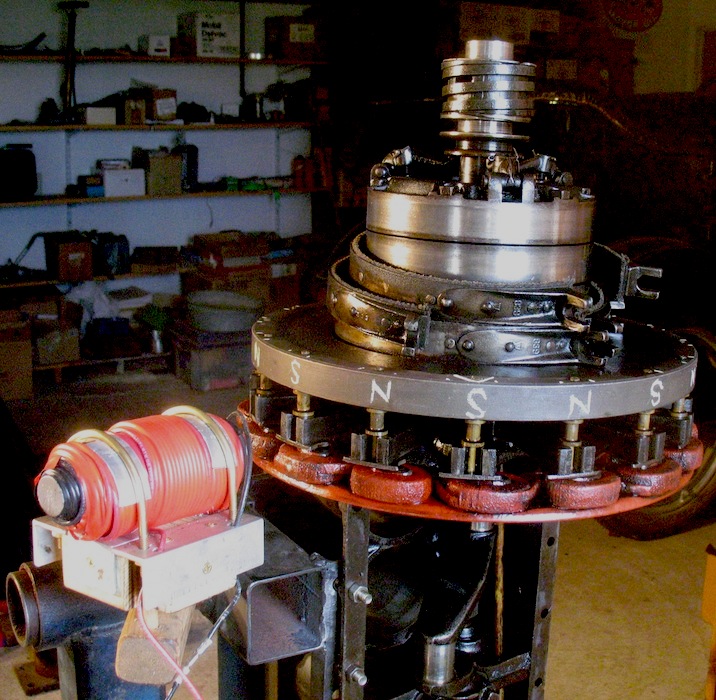 Some may find this next part unnecessary, but I've had bouts of senioritis all my life. Not wanting to lose track of what I was doing in an absent-minded moment, I used the compass to identify all magnetic poles, and marked them with chalk. As we learned in grade school, opposite poles attract. The pointy end of the nail aimed north, so that was its south pole. All the poles that attracted the point got an N, and the ones that attracted the blunt end got an S.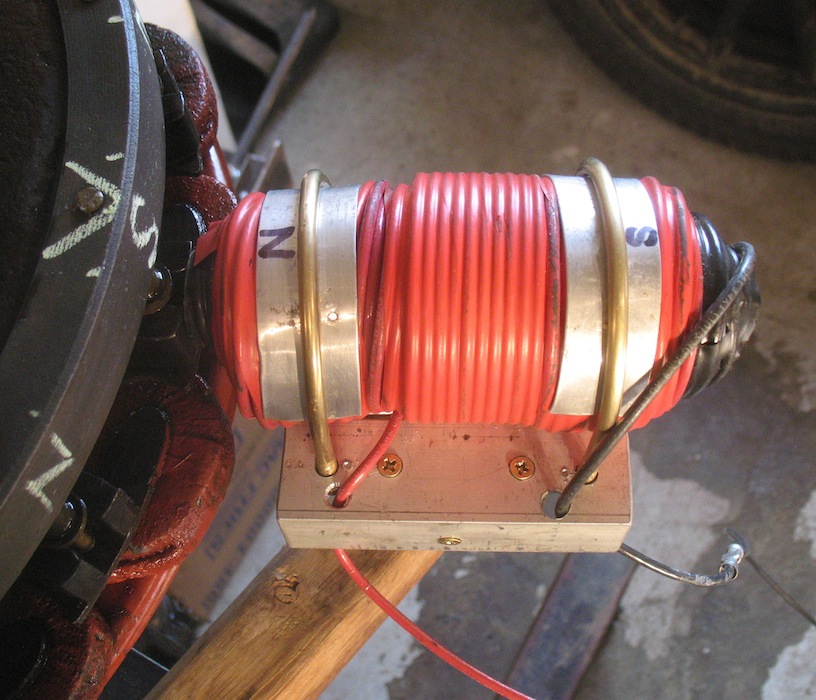 I also identified the poles of the charger and marked them with a felt pen.



Next came testing. I happen to have an old magnet that's been here on the farm since I was a little kid. Until I got into Model T's, I never realized what kind of magnet it was. It had only enough magnetism left to pick up a few small nails. After several zaps with the charger it would hold the perch, and with a few more it held the spindle. I was ready to move on to the real thing.