These are the plugs Ford supplied on the Model T for most of its run. Early records are scarce, but Ford was using the Champion X by 1911, along with a few other brands, and continued using them through the end of Model T production in 1927. Today you can still buy new Champion X plugs, but many people run the originals in their cars. Millions of them were made, so there are still a lot of good ones that work like new.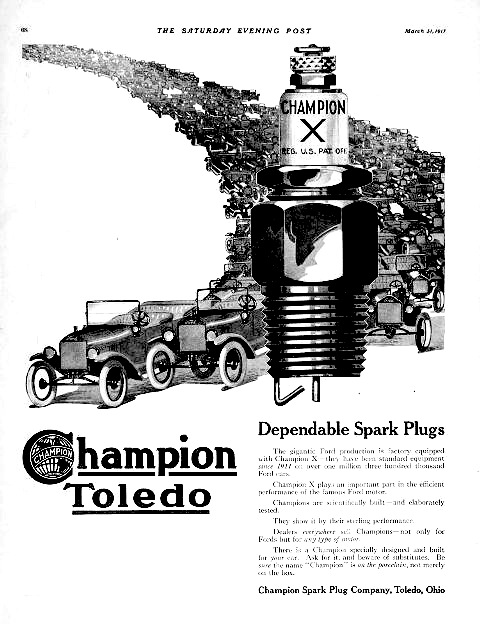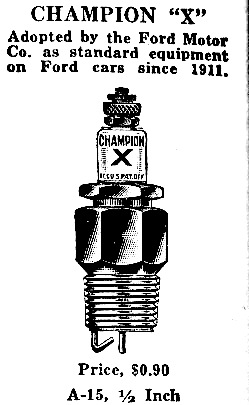 Like the Model T itself, the Champion X plug changed over the years. They're not all the same. Some folks are very meticulous in making everything on their cars "correct" for the year. If it's in good condition, any Champion X plug made in the past hundred years or so should work in any Model T. But if you're going for all the correct parts on your T you'll want to find plugs appropriate to the year of the vehicle.
It took Ford about six years to produce the first million Model T's. The second million took about a year and a half. By 1921 they were making a million Fords a year, and in 1923 produced two million. The greatest volume of Model T production being in the twenties, it follows that today plugs from the twenties are most common and the earlier versions are harder to come by. But the production of over three million Fords during the teens means there were twelve million plugs on the cars, not counting the millions more sold as replacements. So even the earlier Champion X plugs can be found with patience and vigilance.