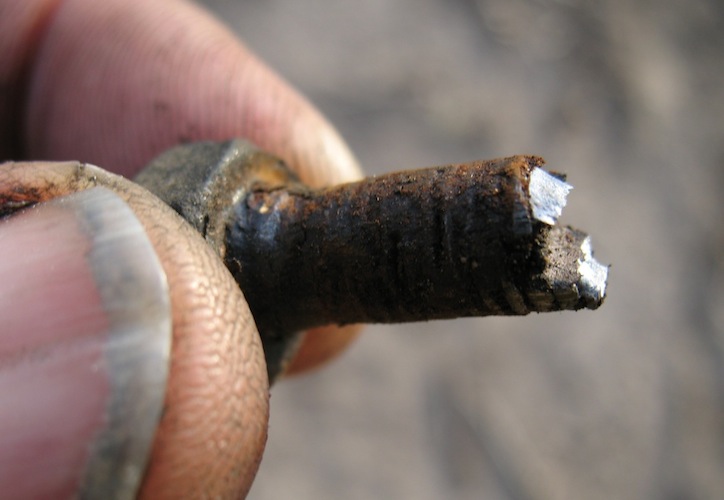 The bolt holding the starter switch and running board brace broke off at the cotter hole.

Thursday, November 30, 2017

More dismantling was on today's agenda. I got the touring car up on stands and removed the front wheels, spindles, perches, and axle. I also inspected the starter switch, and found that the bolt which held it and the running board brace had been broken in the wreck. The right perch is OK, but the left one is bent and the threads are boogered up. I'll need to find a better one. In the afternoon I went to town in the runabout for some groceries and medicine. Shorty rode along. She's getting used to riding, but I still have to help her into the car. After we got home and I laid the evening fires I did a little more work on the touring.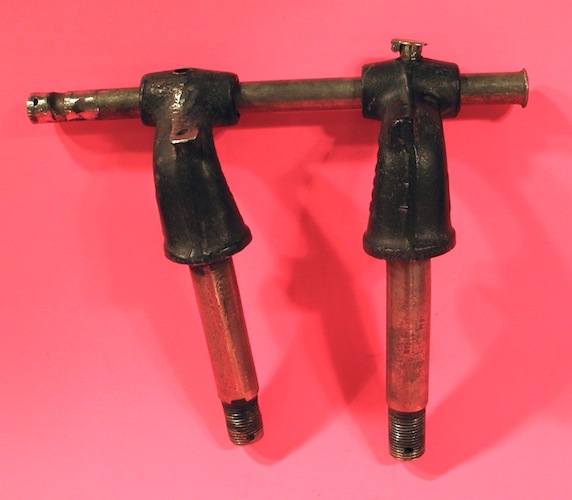 Right perch, OK. Left one, toast.