Friday, March 2, 2007
The last week of February brought a warming trend, with several days in the high sixties, so I spent the last three afternoons getting a start on next winter's firewood. Actually, the wood gathering was a byproduct of clearing ground for a garden. For years I was too busy with work to do any gardening, and the old garden grew up in brush and small trees. Now I'm clearing some of that away so I can dig up some ground and plant some veggies. From now on, it's likely that some evenings will be cool enough to call for a fire and many will not. This means the need to scrounge dead wood is much reduced, and I can start piling up green wood to dry for next winter. It would be nice to have a whole winter's supply gathered by fall.
Saturday, March 3, 2007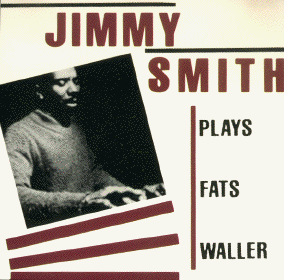 The very soulful Jimmy Smith was the master of the Hammond B-3. Here he chooses some of the best material ever, seven of Fats Waller's best songs, to receive the distinctive Smith touch. The organ is the star here, front and center, with drums, bass, and rhythm guitar in support. This is one of those bare bones releases all too common in the era when the original album was released, in 1961, with no credit to the anonymous sidemen. One of my pet peeves is fading out a song instead of playing an ending, as they do here with Ain't Misbehavin' and Honeysuckle Rose, but in this instance I'm willing to forgive that and the lack of liner notes because of the Jimmy Smith performance, which is swinging and soulful without straying too far from the melody. This is easy listening in the best sense, delivering classic material with top musicianship.
Friday, March 9, 2007
Not much blogging this week either, not for lack of material, but for being busy. Just about every afternoon I've been clearing brush and small trees to prepare for gardening. Some evenings I've been working on the Parkerfield city website. The mayor was considering dropping the site altogether, so I volunteered to help out with it. Wednesday evening was devoted to a tractor club meeting. That's pretty much an account of the whole week.
Saturday, March 10, 2007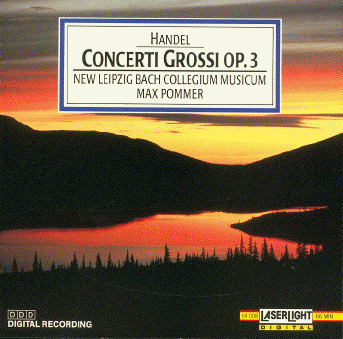 Everybody knows at least part of Handel's Messiah, but most of his other work gets little attention these days. That's a shame, because the composer who came up with that one great work also wrote a lot of other wonderful music. These concerti were published in the spring of 1734, but were probably written over a period of twelve years from 1716 to 1728. These are known as the "oboe concerti" because of the inclusion of extra oboes in the instrumentation. Baroque music is very much out of fashion now, but Handel's works are just as good now as they were in the eighteenth century.
It was a busy Saturday. In the morning I went to a farm auction. There was not much of interest to me, but I did pay a dollar for a big galvanized funnel, and $10 for a pile of bricks. After the auction, I went to look at a plow for sale. It appeared to be in good condition, so I'll buy it. I'll need a trailer to haul it home, so I went to town and brought my former swap meet trailer home from the garage where I've been storing it. I'll start removing the swap meet equipment from the trailer tomorrow so I can use it for hauling. Also tomorrow, I need to go get my pile of bricks.
Sunday, March 11, 2007
Forget about taking anything off the trailer. I took the suburban up to where I bought the bricks yesterday and brought home about half the pile. The whole lot would have been too heavy for one load, and the drizzly weather was getting wetter, so I'll have to get the rest tomorrow. By the time I got the bricks home and unloaded them, that used up most of the afternoon.
Monday, March 12, 2007
Today I used up the afternoon hauling home the rest of the bricks. I'll unload them later.
Tuesday, March 13, 2007
This afternoon's project was getting started on removing swap meet equipment attached to the trailer.

Wednesday, March 14, 2007
Today I finished detaching swap meet equipment from the trailer. It will probably take another afternoon to put it all away.
Thursday, March 15, 2007
This afternoon's chore was getting all the bricks out of the Suburban and stacking them in the garage. I plan to keep looking for bricks at auctions until I have enough to pave the north part of the garage where it gets muddy during wet weather.
Saturday, March 17, 2007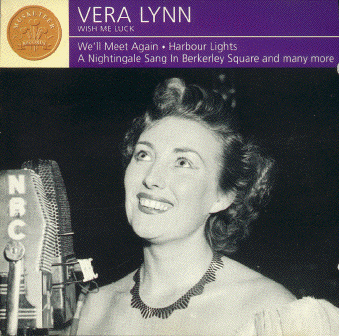 The Greatest Generation is leaving us, and in a few years only memories will be left. Among the memories of the war years will be the sweetheart of the AEF, Vera Lynn. The American Expeditionary Force in Britain danced to Glenn Miller, laughed at Bob Hope's jokes, and listened to Vera Lynn. Many of the songs on this disk are forgotten now, but two of them will instantly take anyone who was around at the time back to the forties. At a time when parting couples didn't know if they would see one another again, We'll Meet Again was a comforting thought that had audiences singing along. The quintessential romantic ballad of the war years, A Nightingale Sang in Berkeley Square, was a hit for Vera Lynn and was sung by every popular singing star of the period. A couple of other songs here were popular but not especially associated with the war. The Bells of Saint Mary's was sung by Bing Crosby in the movie of that name. Harbor Lights is another romantic ballad, and was performed by Jan Garber, Guy Lombardo, Sammy Kaye, and just about every other "sweet" band, and a few swinging ones, of the era. The voice of Vera Lynn is a distinctive part of the sounds of the war years.
I went to an auction this morning. I didn't see anything that made it worthwhile standing out in the cold wind for hours, so I came home and put away some swapmeet equipment off the trailer and installed anchors to fasten down cargo. Sometime in the next week I'll go pick up my "new" old plow.
Monday, March 19, 2007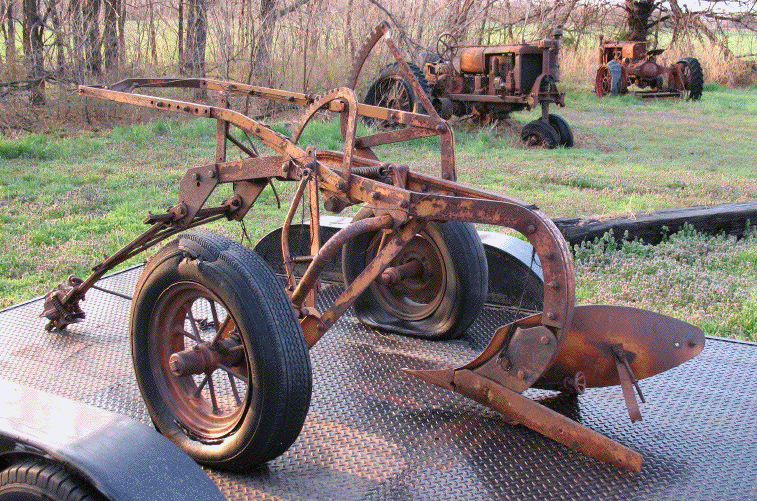 This evening I went and picked up my new plow. I was hoping to find a plow I could use right away, but this one will take some restoration before it's ready to use. I'm pretty sure it was originally made with steel wheels. One of the wheels on this one is definitely from a car or trailer.
Tuesday, March 20, 2007
It was a wet day, with plenty of rain. My rain gauge didn't survive the winter, but the newspaper reported over five inches.
Saturday, March 24, 2007
Paquita is a singer with a big, clear voice. She doesn't have to shout to be heard. Her powerful voice delivers the songs with feeling, and without strain. They're good songs, too, with satisfying melodies and lyrics. Three of the ten songs are arranged for a small group. The other seven get the full mariachi treatment, which is my kind of music. These are all traditional arrangements, uncontaminated by synthesizers or other modern annoyances.
I went to another auction today, and with one minor exception it was a waste. Two items in the advertisement attracted me. One was a 1937 Allis Chalmers sickle mower. It turned out to be not just a mower, but a good WC tractor with mower attached. I don't really need another tractor, but since this was a good one and there didn't seem to be a lot of interest, I started the bidding at $500. But I bailed out at $700 and let it go to somebody else for $750. I was willing to take it cheap, but I really didn't want to spend a lot for an extra tractor. The other item that got me to the sale, the one that had me seriously interested, was a sixty gallon, 220 volt compressor. As it turned out, I didn't even bid. The bidding was fast and crazy, and quickly rose higher than I was willing to pay. The thing finally sold for $100 more than the price of a new compressor. As I said, crazy. My only purchase of the day was a couple of sets of chair rockers for $1.
I finished off the day with a tasy meal of tacos and a burrito at Juquila, then took in a movie. I saw Shooter, with Mark Wahlberg, Danny Glover, Michael Peña, and Ned Beatty. The story has its far-fetched aspects, turning on some improbable events, but good direction and solid performances by the actors make it enjoyable entertainment.
Monday, March 26, 2007
Since the grass is starting to grow, today I started getting ready for mowing season. I changed the oil in the B, greased the steering, changed the air cleaner oil, washed the breather cap, and jacked up the front end for greasing the wheels tomorrow.
Tuesday, March 27, 2007
Today I was going to grease the front wheels on the B, but by the time I got the hub caps off it was time to take the Buick to town and leave it for service tomorrow. So maybe I can do the wheel thing tomorrow.
Wednesday, March 28, 2007
Got the front wheel bearings greased this afternoon, and plan to replace a leaky PTO seal tomorrow. The tractor should be ready to use by the weekend, but I may have to let it sit. The forecast is for more rain tomorrow, so the ground may be too soft for mowing. The last couple of weeks have been pretty wet.
Saturday, March 31, 2007
In the forties my uncle, Lester Parker, taught welding at the Chilocco Indian school in Oklahoma. At that time the garage on the west side of the house was still being built, and Lester hired some of his students to help with the building. One of my aunts later told me that those boys loved Bob Wills and the Texas Playboys, and could listen to Bob Will records all day long. I thought of that when I saw this CD for sale. Bob Wills was immensely popular, especially in Texas and Oklahoma, for more than thirty years. In fact, it wasn't failing popularity that ended his career. It was failing health. On May 31, 1969, Wills had a crippling stroke, and it appeared unlikely that he would ever perform again. Gradually he regained strength, and by 1972 he was able to attend a few celebrations held in his honor, and in 1973 a reunion recording session with his old band was scheduled. Four of the original Texas Playboys who were in the first recording session in 1935 were also in this last one, thirty-eight years later. Among the 24 selections here are the most famous Bob Wills songs, Faded Love and San Antonio Rose. Those two and all the other songs demonstrate the sterling musicianship that made the Texas Playboys so popular for so long. On the first day of this 1973 session Bob Wills was able to participate in six songs before he started to tire, and his wife took him home. That night he suffered another serious stroke, and the band had to finish the session the next day without him. Wills lingered, comatose, for over a year, and died in May of 1975 at the age of 70.