HOME
BLOG LIST
MAY 2016
JULY 2016
Wednesday, June 1, 2016
Went to town and to the water district office, shopping and paying bills. While in town I took this shot because I thought this house on Third Street was a good setting for a picture.

Thursday, June 2, 2016
On the road again. I spent the morning getting ready to go, and at 2:38 I headed east. I'm off to the Model T Museum's annual Homecoming in Richmond, Indiana, where I'm supposed to blather about photography. I had painted a cardboard square as a backdrop for a demonstration, and went off and left it. So I'll improvise.
Friday, June 3, 2016
I arrived in Richmond, shot a few pictures, and visited with fellow aficionados. I'll get more photos tomorrow.
Saturday, June 4, 2016
I put in a full day at the Model T Museum, enjoying the sights, visiting with the folks, blathering about photography, and shopping for parts. I'll show three pictures here, and post a link to more later.
| | | |
| --- | --- | --- |
| Best dressed. | In the annex across the street from the musuem. | Joe Bell demonstrates line boring. |
Sunday, June 5, 2016
Another travel day. It was an uneventful drive and I arrived home at 3:15 PM. Now I need to get busy and get some things done before relatives start showing up for next weekend's family reunion.
Monday, June 6, 2016
I've been puting it off because of all the rainy weather. But with the forecast predicting several dry days now, I got out the sprayer and attcked the johnson grass and other weeds. When the stuff I sprayed today is dead, I'll go back and get what I missed.
Tuesday, June 7, 2016
House cleaning.
West porch, bathroom, most of the kitchen. Tomorrow: finish kitchen, do bedrooms, living room, back porch.


Wednesday, June 8, 2016

Mostly finished the kitchen, did the back porch, did one bedroom, the hall, and started on the living room. My little brother arrived this afternoon. If he's not too much of a physical wreck, I'll draft him for some yard work in the morning.


Thursday, June 9, 2016

Grave digging is not one of my favorite activities, but that's what I did after I killed my dog. I was hauling scrap lumber, and she was under the truck and got run over when I started it up. At first she didn't appear too badly hurt, but a broken rib had punctured a lung and that was the end of that story. She died at the vet's office. She was a real sweetheart, and this was a sad loss.


Friday, June 10, 2016

The day started with me wasting about three hours trying to get
my truck's transmission unstuck

.

I finally gave up on it and will deal with it later. My cousin Pete came over to help Mike and me get the place ready for reunion, and we used her truck to bring tables from the barn. The turnout was small this year, only about a dozen of us, but we had a swell cookout in the yard, with grilled burgers and hot dogs. Some didn't come today because of work, so there will be a few more of us tomorrow.
Saturday, June 11, 2016
First thing this morning I fixed the truck so we could use it putting away chairs and tables this afternoon. As usual I enjoyed the reunion, and as usual I ate too much. That's OK. An occasional pigout won't kill me. A few Model T rides were part of the day.
| | | |
| --- | --- | --- |
| We're off to howdy the old timers up at the cemetery. | Explaining the windshield to my "little" cousin Eric. | Cardell posing on the 1923 touring. |
Sunday, June 12, 2016
Today I got started building my wheel-painting apparatus. I finished the frame and now need to add the working parts. Maybe I can get it done this week.


Monday, June 13, 2016

I had an old electric motor I was gong to use on my wheel-spinner, but had no clue which of the
five terminals to connect. I took it to the local rebuilder, who has retired but was willing to check it out. He spent over an hour digging into the thing and checking it out, and discovered that a governor spring was missing. It wouldn't work without that spring, so he gave me another old motor that checked out OK. I spent the rest of the day doing laundry.


Tuesday, June 14, 2016

Went to town for groceries, did some
post-reunion cleaning up, worked on my wheel fixture some more, broke a saber saw blade, and made another trip to town for replacement blades. One of the bank signs in town read 95º, but when I got home
all I heard from the roadster's recored radiator was a little gurgle for a couple of minutes.



Wednesday, June 15, 2016
Another trip to town today, this time to sell my share of the wheat and put the check in the bank. It was pretty miserable. Last year's wheat paid me over $2500, which I thought was pretty poor. This year it brought about $850. The crops usually cover the property taxes, but not this year. I hope the soy beans will be better. In the shop, I worked on my wheel painting fixture some more.
Thinking up how I wanted to make it didn't take nearly as long as actually building the thing. Meanwhile, summer has arrived early. The bank signs in town said 101º, and the thermometer on my front porch showed only 95º. There's another of the many reasons I'd never want to live in town.
Thursday, June 16, 2016
On the road again. I'm off to Arkieland for the Petit Jean swap meet. I'll shop for Model T parts bargains and visit with Brother Walker and the other Model T guys. The forecast calls for nineties, but it will be pleasant in the shade of the trees.




Friday, June 17, 2016

I arrived in Russellville about six, dined at a pretty good Chinese buffet, and camped in the Wal-Mart parking lot. This morning I drove on up to Petit Jean Mountain and strolled through the swap meet looking for bargains. It was mighty slim pickin's this time. I did spend a dollar for an electric clock. If the motor is any good, I'll use it in the clock in my shop which recently died. The Model T parts were few and far between, and I didn't see anything that I really needed enough for me to pay the asking price. Most of the day I hung out with Paul Mikeska, Mike Walker, and Mike's friend JD. The three of them drove their Model T's down to the meet from Fayetteville, a trip of about 130 miles. In the evening I returned to Russellville, had a good Mexican meal at

La Chiquita

, gassed up the car, and drove home.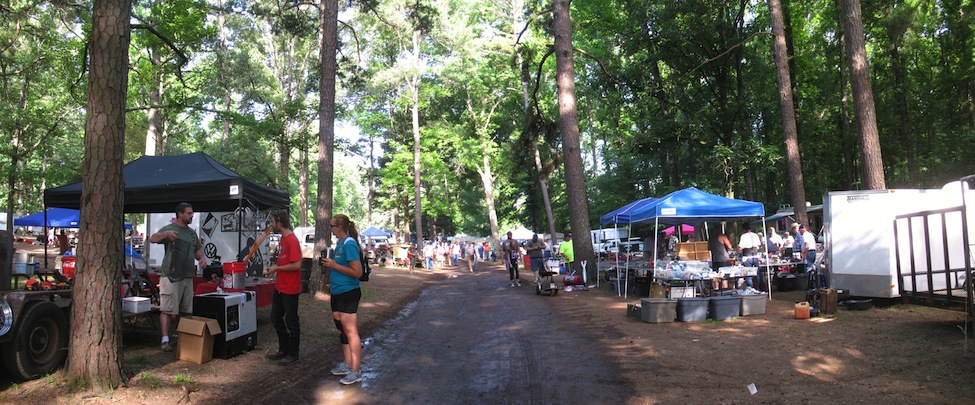 Saturday, June 18, 2016

Not much work done. I worked a little on my wheel painting fixture, but spent a lot more of the day online catching up with my usual websites. Maybe I'll be a little more
ambitious tomorrow.


Sunday, June 19, 2016

Recently I found that my roadster's front axle needed to be fixed or replaced. The threaded hole on the passenger side is "wallered out", letting the spindle bolt wiggle about. This may be part of the reason for the front wheel wobble that's so noticeable when the car is cruising. Today I went out to the barn and found another axle with two good holes. I'll use it as a replacement at least until I get around to fixing the present one. I removed the spindle bolts and other attached hardware, all except the perches. Those sometimes come out easily, but usually they put up a stubborn fight. I squirted some 50/50 on them and will let it soak overnight, then the struggle will begin. If I can get those perches out tomorrow, I should be able to install the replacement axle sometime this week.


Monday, June 20, 2016

No luck removing perches. So I set them soaking in 50/50 while I got started cleaning out the east room of my shop building. The lathe I bought April 30 is still in the Suburban and I need to make a place to put it. A lot of the stuff I'm cleaning out is extra auction goods, and I hope to have my own auction to get rid of it.


Tuesday, June 21, 2016

Most of the day I continued working on the great cleanout. The pile of stuff in that east room is considerably reduced, but there's a lot more to do. I
hope I can get it done enough tomorrow to move that lathe inside.


Wednesday, June 22, 2016

Another day of shop-cleaning brought more progress. One
more day should have enough space cleared for me to bring in the lathe so I can use the Suburban for something other than storage.




Thursday, June 23, 2016

One more day of cleanup got the room almost ready for me to bring in the lathe. In the morning I'll move a few remaining items and vacuum the area, then start moving in. The question now is how much I'll be able to move. Some pieces are big enough that I'll need to get some help. During today's cleaning I found these four grave markers. All of them are broken, probably by mowers. Note the misspelling on one of them. I posted this picture along with three others in a Facebook album.


Friday, June 24, 2015

I moved those few items but didn't get to the vacuuming and moving in. I got sidelined with work on my replacement axle, turning the perch areas orange and then letting them cool, then working the perches loose. I got one perch out and the other loose enough to move, then set it to soak with 50/50. A shopping trip to town ate up the rest of my day.


Saturday, June 25, 2016

I spent the day driving to an auction in Hollister, MO, buying bargains, and driving home. I got some great deals. If it had been closer to home I would have taken the gas hog Suburban and bought some larger items.


Sunday, June 26, 2016

Another auction today, this time just over in the next county. I spent a whole $7 for a Kansas flag, a few web chairs, and a little radio for the shop.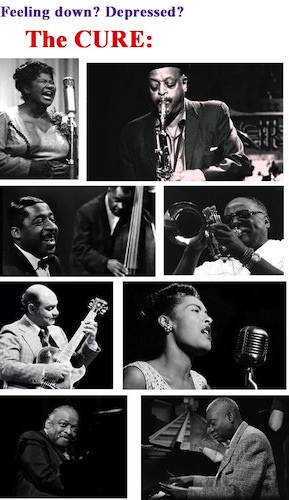 Monday, June 27, 2016

I finished removing the last perch from the front axle I'm going to put in my roadster, went to town for groceries, and gassed up the Camry. I also put together this
little Facebook post as an antidote to all the negative stuff I see there.


Tuesday, June 28, 2016

Being 75 feels pretty much the same as being 65, or 55, or 45, etc. Today I got the valve grinder and other smaller items out of the Suburban and into the shop, but the lathe is in two big, heavy pieces. I sent a Facebook message to a younger guy to see if I could get some help, but got no reply. I'm afraid he doesn't check his messages. If I don't get a reply tomorrow, I'll try somebody else. Sometimes all my local relatives being old and feeble is a problem. Having gotten as far as I could with the lathe, I moved on to other business. That was an examination of the suburban to see what I'll have to do to fix the filler that leaks whenever I gas up. It appears I'll have to unbolt and remove the trailer hitch, then drop the tank to remove the hose on top of it. I'll make that an early project in the cool of the morning. My other mechanical work today was on the 1923 touring. One of the great buys at Saturday's auction was the generator that was in a shelf of stuff I bought for $4. I thought it was one I could rebuild, but it turns out I don't have to. I bolted it on the car and found that it works fine. The cutout didn't work, so I looked into a box of generator stuff and found a good one and put it on. So now I have a working generator on the car for $4. You can't beat that. Somewhere I have a voltage regulator I'll install in place of the cutout when I find it. This evening I drove the roadster into town to fill it up, and stopped at Braum's for a double cone. Mint chocolate chip and peanut butter cup. Yummy. When I got home I sat out on the front porch swing and had a Corona while I watched the lightning bugs. There are more of them this year than I've seen for many years. Maybe the wet spring helped them out.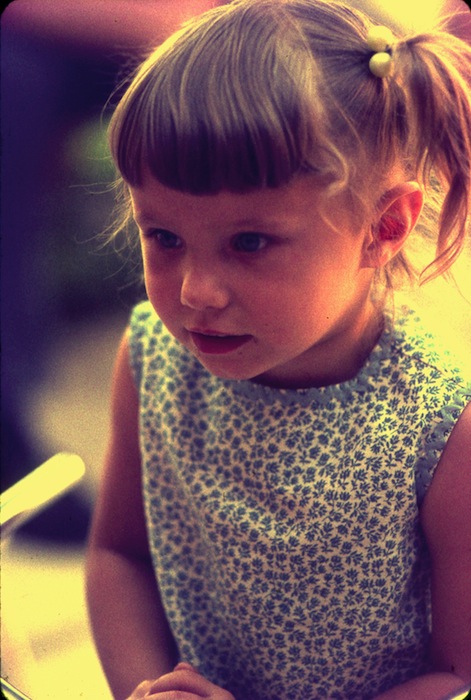 Wednesday, June 29, 2016

At 6:51 this morning I got a phone call from my cousin Ernie Parker telling me that my cousin Cara had been murdered by her soon-to-be ex husband, who then killed himself. I spent the day working on the old Suburban, trying to remove the gas tank to install a new filler hose, and all day my mind was on Cara, who was beautiful and kind, and radiated intelligence. I've been thinking about going to the Iola swap meet in Wisconsin this year, but I'm not thinking about it any more. I'm going, and I'll visit my Wisconsin cousins. We need to spend time with family while we still can.



Friday, June 30, 2016





The last day of the month may have been my busiest day of the month. My first job was moving the lathe out of the Suburban and into the shop. The big job of the day was dropping the gas tank out of the Suburban to replace the leaking filler hose. It was slow work. Eventually I got the tank down and removed the old filler hose and vent hose, then went to town and bought new hoses. Getting those installed and the gas tank back in place will take more time than getting them out. One of the hanger straps has a broken bolt, and I'll have to make a new one to replace it. In the evening I drove up to Goessel, where the Flatland T's will be reassembling a 1926 TT for the Mennonite Heritage Museum. We had to inspect what was there, make a list of what's needed, and distribute the work. I brought home the hood to unstick and lubricate, and the timer to recondition. A lot of the work was done before the previous owner died, so we should be able to get the truck driveable in a couple of days.







HOME

BLOG LIST

MAY 2016

JULY 2016

.